November 20, 2013,
LSoft Team
New view of Active@ UNDELETE
New version of Active@ UNDELETE is sophisticated software with complex algorithms, many useful tools, and support of variety of recovery scenarios. Moreover, it was developed for both professionals and inexperienced users in mind and offers a well thought set of wizards aimed at non-professionals.
Recover files
Let's describe the most essential task which is a backbone of recovery software – recover deleted files from disk. We'll use Recovery wizard which is the most straightforward way for novices.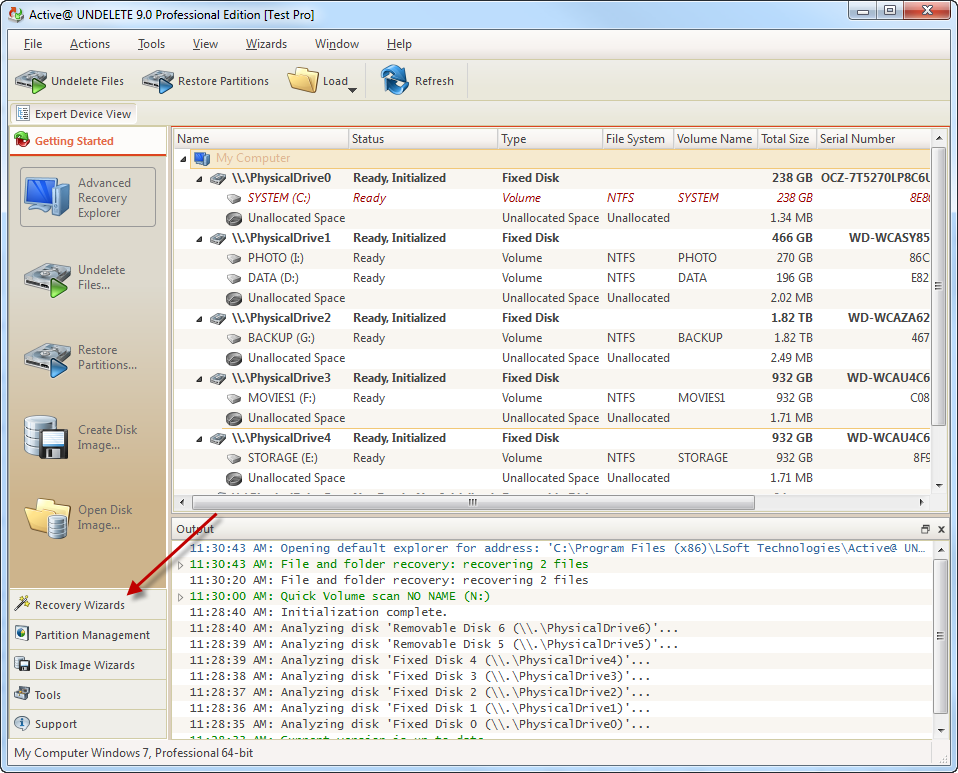 First, select Recovery Wizards tab in the left side bar and choose the first wizard – Recover Delete Files.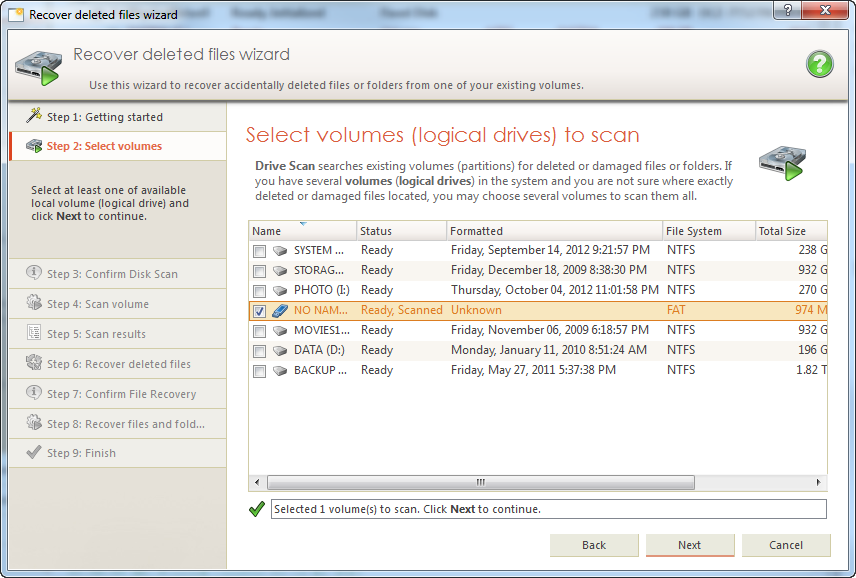 The wizard is organized as a sequence of steps which are shown in the left side bar. It gives a good overview of the process involved and also allows rolling back to the previous steps if necessary. The main part of the window is occupied with brief instructions and controls necessary for the current step.
Let's choose the drive containing deleted files and click Next button.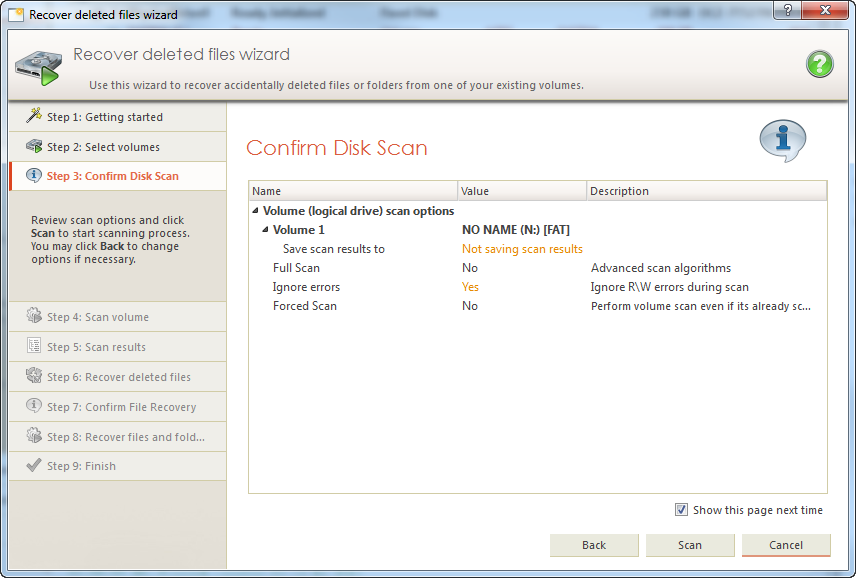 Confirmation screen allows verifying the selected options before starting to search for the data.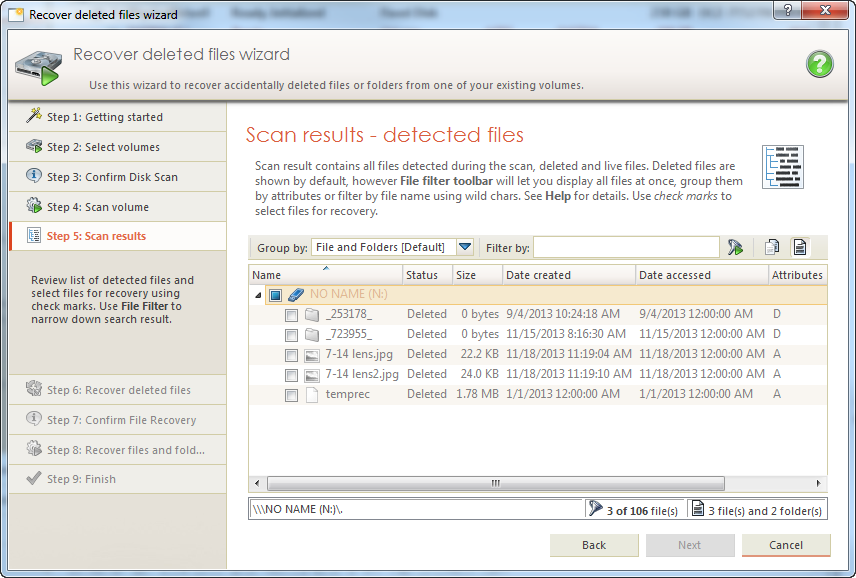 After scanning is done, the results will be shown in a tree representing files structure as it was when files were healthy. Simply select the files you wish to recover and proceed to the next step.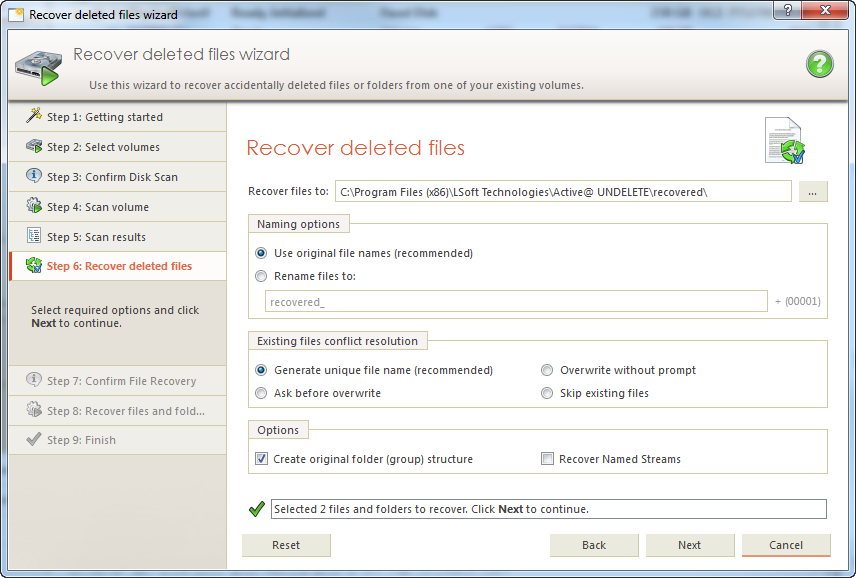 Here you can choose different restoring options but in general it's perfectly OK to accept default values and move on.