Active@ UNDELETE Ver 5.0
See documentation for latest version
Property view
Property View displays detailed information about browsing item.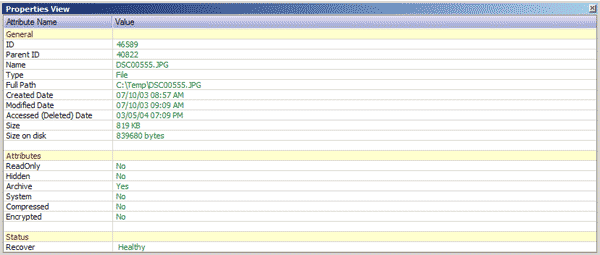 Item properties can be displayed using in either ways:
Click View > Properties in command toolbar.
Right-click any item in Active@ UNDELETE Explorer. Click Property from the context menu.
Click on Property Tab in Active@ UNDELETE Explorer to activate Property View.
As long as Property view activated, changing the selected item automatically updates information about selected item in Property view.