Active@ UNDELETE ver. 12
Most recent version
Stop and resume a scan
To stop a physical device scan at any time, press Stop. After you stop a scan, a Scan Results branch appears in the Recovery Explorer tree.

The example above shows how incomplete scan results are indicated. An icon appears next to each node in the Scan Results branch.
Uncompleted device scan
An uncompleted (aborted) device scan can be resumed at any time.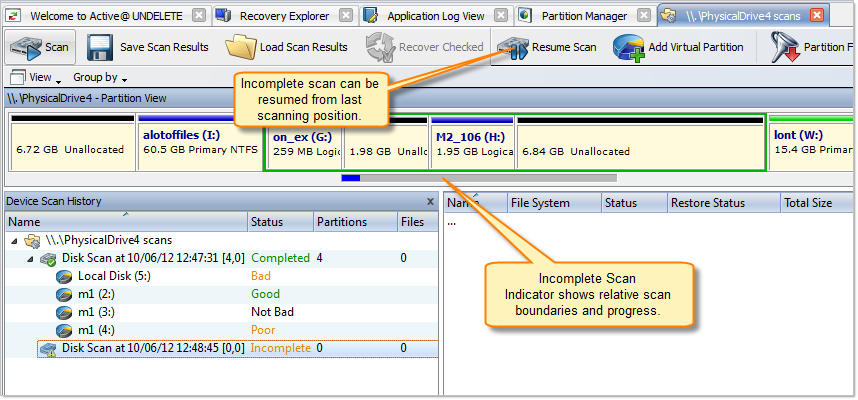 To resume a terminated scan:
Select a device scan result under the

Scan Results

branch.
To resume the scan, do one of the following:

From the toolbar, click the

Resume Scan

button.
Right-click the selected device scan and click

Resume Scan

from the context menu.
Completed device scan
A completed device scan cannot be resumed.